---
"The instructors are quite clearly working to progress our profession, both in course content and in their philosophy in treatment with a focus on accurate, specific and measurable exercise".

---
Instructors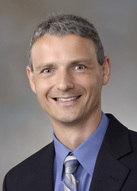 Frank Aerts PT, DSc, OCS, CMPT, CMP, CMET, CCVT
Frank has more than 20 years of experience in Medical Exercise Therapy. He graduated from the Catholic University of Leuven, Belgium with a Licentiate Degree in Physical Therapy in 1990 and completed the DSc Program at Andrews University. Frank practiced and had several administrative roles in different clinical settings including private practice. He currently is the CEO for METSeminarsUSA and teaches exercise physiology and biomechanics at Andrews and Purdue North Central Universities. Frank is also the co-owner of
METEquipmentUSA, METSeminarsUSA, and METConsultingUSA. F
rank@metseminarsusa.com
---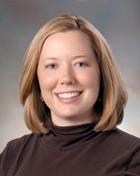 Becky Alwood, OTR, MHS,
CLT, CCVT
Becky graduated from the University of New Hampshire with her Bachelor's Degree in Occupational Therapy in 2002. She received her MHS from the University of Indianapolis, Indiana in 2009. In 2011, Becky was chosen as one of the American Occupational Therapy Association Emerging Leaders in Middle Management and served as the Editor of the Administration and Management Special Interest Section of AOTA from 2013-2014. Becky
is also the co-owner of
METEquipmentUSA, METSeminarsUSA, and METConsultingUSA. Becky
@metseminarsusa.com
​
---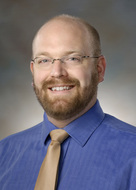 Nate Kloosterman PT, DPT, OCS, CMET

Nate has been involved with NAIOMT for extensive training in manual therapy. He discovered a missing component to a complete treatment approach, namely thoughtful and specific exercise and has been applying Medical Exercise Therapy ever since. He is also teaching Differential Diagnosis in the entry-level doctorate of physical therapy program at Andrews University.
---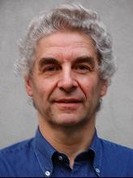 Leo Wouters, PT, MSc, OMT, CMET

Leo earned his Master Degree in Physical Therapy from the Catholic University, Leuven, Belgium in 1973. He was a full-time resident of the Holten Institute, Oslo, Norway from 1973 to 1977. He was instrumental in developing the Medical Exercise Therapy courses. He graduated with a manual therapy degree, NFF, Oslo, Norway in 1978. He has taught extensively in Europe, Russia, Asia and the United States of America. From 1992 to 2003 he taught manual therapy at the Catholic University, Leuven, Belgium. He continues to treat patients at his private practice including a wide variety of clients from geriatrics to top European Athletes.
---